Rose's Balls (Brigadeiros)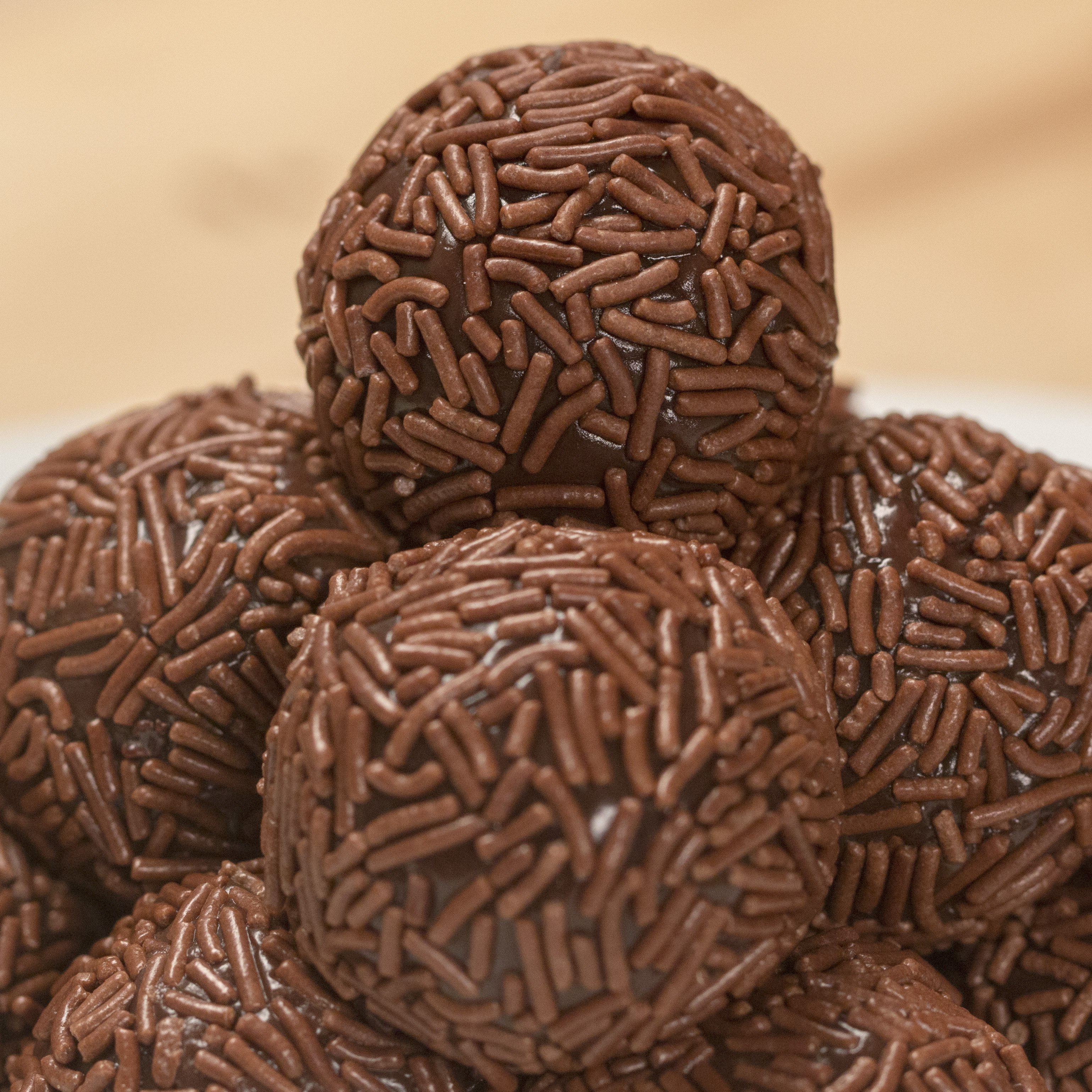 Makes 12 balls.
Ingredients
2 tablespoons butter, plus more for greasing the plate
14 oz can of sweetened condensed milk
⅓ cup cocoa powder (40 g)
1 cup chocolate sprinkles (170 g), for decorating
Directions
In a saucepan on medium-low heat, melt the butter and add the sweetened condensed milk. Add the cocoa powder and stir continuously for 10-15 minutes, until the mixture begins to pull away from the edge of the pot; it should be very thick. It's done when you run a spoon through the center and it takes a few seconds to melt back into the center again. spread the mixture onto a buttered plate and refrigerate for 2 hours.
When set, butter your hands to prevent sticking, and pinch off a portion of the mixture. Roll it between our hands, until you have a ball about the size of a chocolate truffle. Repeat with the remainder of the mixture; you should have about 12 balls. Coat the brigadeiros in the chocolate sprinkles.
Notes
Use icing sugar or coconut for coating if you like.